James Avenue Catering & Bakery
"The Party Starts Here!"
Phone: 517 655 4532 Cell: 749 6503
jamesavecatering@gmail.com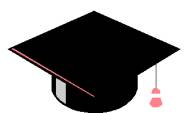 The following menu packages make it easy for you to select your
Open house menu. You may add to, or take away, any foods
To suite your taste and your budget.
We are happy to help you with your selections!
All of our Foods are Homemade!
Our Favorite Open House
Trays of Assorted Mini Sandwiches, made with an assortment of the following breads and fillings:
Breads: Mini Croissants, Mini French Rolls, Silver Dollar Rolls, Mini Roll-ups
Fillings: Turkey, Ham, Roast Beef, Chicken Salad, Egg Salad, Tuna Salad
(All deli meat sandwiches come with assorted cheese slices. All sandwiches
have lettuce. Condiments on the side).
Trays of Italian Super Subs
Loaves of French bread are layered with ham, salami, cheeses, lettuce, tomato, pickle and peppercini, splashed with Italian vinaigrette, and cut into 3-inch segments.
Garden Pasta Salad
Michigan Salad with Raspberry Vinaigrette
Cold Baked Bean Salad
OR
Your choice of 3 salads
Fresh Vegetable Platter with Homemade Dill Dip or Spinach Dip in Pumpernickel bowl
Festive Fresh Fruit Platter with Marshmallow Dip in Pineapple bowl
You may change the menus to suit your personal taste!
Bistro BBQ Open House
BBQ Pork with Buns Pulled pork BBQ is kept hot in our chafers, with a basket of assorted Kaiser rolls for guests to pile on the pork! Or have our server assist guests with their sandwich.
Trays of Little French Rolls and Silver Dollar Rolls filled with Deli Meats and Cheeses
Garden Fresh Cheese Tortellini Salad
Coleslaw
Red Skin Potato Salad
(or your choice of any 3 salads)
Fresh Fruit Tray
Vegetable Tray with Dip
Strawberry Fields Fresh strawberries dipped in white, dark and milk chocolate, along with chocolate dipped graham crackers, in a beautiful presentation.
French Laundry Open House
All Foods arrive in attractive wicker trays and baskets with this package.
Trays of Full Size Deli Sandwiches, cut in half
A variety of meats and cheeses on variety breads, condiments on the side.
Included are: freshly made chicken salad, tuna salad, baked ham, smoked turkey, roast beef, and salami, all on croissants and fresh bakery and artisan breads.
Red Skin Potato Salad
Broccoli and Cauliflower Salad
Or Your Choice of Two Salads
Crudite Basket with Fresh Dill Dip
Fresh Fruit and Cheese Basket
Assorted Cookie Basket
All American Picnic Open House
Baked Parmesan Crumb Chicken Breast Halves
OR
BBQ Meatballs
Hot Dogs (steamed hot dogs are kept warm in our chafers) with buns & condiments
Baked Beans
Golden Potato Salad
Coleslaw
Potato Chips with Dip
Strawberry Shortcake
Soft, split, fluffy biscuits, fresh pureed strawberries and whipped topping. Guests have fun making their own, or, a server can assist guests.
Fiesta Extraordinaire Open House
Chicken Enchiladas
Spinach Enchiladas
Mexican Rice
Refried Beans
Wings of Fire with Blue Cheese Dip
Layered Nacho Dip with Tortilla Chips
Fresh Salsa with Tortilla Chips
Black Bean and Corn Salsa with Tortilla Chips
Fiesta Fruit Platter with Chocolate Fondue in Pineapple Bowl
Taco Bar Open House
An attractive presentation including everything needed for tacos, plus more!
Ground Beef Taco Meat
Shredded Fajita Chicken meat
Lettuce, Shredded Cheese, Lettuce, Tomato, Onion, Sour Cream, Jalapeno
Hard Taco Shells, Soft Taco Shells
Fresh Salsa
Fresh Guacamole
Tortilla chips
Refried Beans
Mexican Rice
Fresh Fruit Platter with Pina Colada Dip
Spanish Chicken Wings
Tossed Salad with Variety of Dressings
Teen's Choice Appetizer Open House
Teriyaki Chicken Kabobs
BBQ Meatballs
Mini Roll-up Sandwiches
Buffalo Wings with Bleu Cheese Dip
Deviled Eggs
Hot Spinach-Artichoke Dip with Pita Chips
Vegetables with Spinach Dip in Bread Bowl
Greek Pasta Salad
Espresso Fudge Brownies
Lemon Cheesecake Squares
Hawaiian Luau Open House
Hawaiian Baked Ham with Pineapple Glaze with Hawaiian Rolls, Mango Mayonnaise and Fruited Dijon Mustard Boneless ham baked with a pineapple glaze, thickly sliced and served with soft Hawaiian rolls for guests to make little Sandwiches with. Served with our Mango-enhanced mayonnaise and Dijon mustard flavored with nectars of fruits.
Hawaiian Meatballs Homemade with pineapple bits & green peppers, in a sweet & sour BBQ sauce.
Teriyaki Chicken Kabobs
Island Pasta Salad A colorful pasta salad with red, yellow & red pepper strips, scallions, veggies,
cubes of spicy cheese and a tangy vinaigrette dressing.
Hula Slaw Shredded cabbage, crushed pineapple & mini marshmallows tossed with a creamy dressing.
BBQ Beans
Fiesta Fresh Fruit Platter with Chocolate Fondue in a Pineapple Shell
Salads For you to Choose From
Greek Pasta Salad Feta, black olive, green pepper, tomato, cuke, scallion, pasta & Lemon-Italian vinaigrette
Garden Pasta Salad Tomato, scallion, black olive, peas, Parmesan & Italian vinaigrette.
Creamy Pasta Salad Green olive, tomato, celery, peas, scallion, zesty sour cream-mayo dressing.
Caesar Pasta Salad Pasta, chopped Romaine lettuce, Parmesan, croutons, Parmesan & Caesar Dressing.
Garden Fresh Cheese Tortellini Salad Cheese tortellini, cuke, tomato & scallion with a Creamy herb dressing. Our favorite!.
Michigan Salad with Raspberry Vinaigrette Spring mix, dried cherries, Bleu cheese, red onion slivers and pecans with raspberry vinaigrette.
Mixed Green Salad with Variety Dressings Spring mix, spinach leaves, tomato, cuke, Homemade croutons and variety of dressings.
Coleslaw or Fruited Coleslaw Regular homemade coleslaw, or Fruited which has a yogurt dressing plus grapes, mandarin oranges and strawberries.
Red Skin Potato Salad Has a sour cream, Dijon and fresh dill dressing.
Golden Potato Salad Loaded with crunchy veggies, potatoes are marinated first then dressed with A mustard-accented dressing.
Broccoli-Cauliflower Salad Fresh cut broccoli and cauliflower, peas, sunflower seeds, raisins and red onion with a tangy and creamy dressing.
Cold Baked Beans Loaded with flavor.
Relish Tray Black & green olives, Variety pickles, carrot & celery sticks.
Extras to add to any menu
Add any of these items for additional $ per person. It's fun to add a variety, and no need to order for the whole crowd! Order minimum is 25 servings.
Buffalo Wings with Bleu Cheese Dip
BBQ Meatballs
Chicken Nuggets with Honey-Dijon Sauce & BBQ Sauce
Teriyaki Chicken Kabobs
Deviled Eggs
Hot Spinach-Artichoke Dip with Homemade Pita Chips
Baked Black Bean Dip with Tortilla Chips
Layered Nacho Dip with Tortilla Chips
Thai Chicken Wontons, cold
Stuffed Mushrooms
For more suggestions, Please ask for our entire appetizer menu!
Add Hot Dishes to your Open House Buffet!
Hot Entrees Available by the pan, most pans serve up to 12 guests.
Spaghetti with Meat Sauce
Greek Spaghetti with Meatballs (Feta cheese & black olives in the sauce)
Beef Lasagna
Vegetable Lasagna
Cheese Stuffed Shells
Beef Enchilada Bake
Spinach Enchiladas
Chicken Enchiladas
Greek Lemon Chicken
Parmesan Crumb Chicken
Cajun Chicken & Rice Casserole
Chicken Mediterranean Bake
Old Fashioned Macaroni & Cheese
Assorted Quiches
Please ask for our dinner menu for a selection of sides, breads and more entrees.
Desserts
Each order cuts into 24 large pieces, or 48 smaller pieces
Rocky Road Brownies, Espresso Fudge Brownies, Peanut Butter Chocolate Chip Brownies, Cheesecake Swirl Brownies
Brownies with Reese's PB Chips, Salted Peanut Chews, Toffee Topped Brownies, Macaroon Brownies, Lemon Cheesecake Squares,
Cherry Cheesecake Squares, Magic Bars, Fudgey Pecan Brownies
Chocolate Raspberry Bars (60 pieces,)
Chocolate Oatmeal Peanut Butter Bars swirled with white chocolate in school colors
School Spirit Cupcakes Serve cup cakes (assorted flavors) frosted with icing in school colors. We can even decorate the tops with letters to spell out names when presented on platters.
Available in orders of 2 dozen (minimum 2 dozen per flavor)
Rocky Road Cup Cakes Chocolate cupcakes frosted with chocolate icing, topped with mini marshmallows and drizzled with milk chocolate, then mini chocolate chips.
minimum2 dozen - per order
Chocolate Dipped Marshmallows Drizzled & decorated with white chocolate in school colors!
On a stick, platters of 30
Chocolate Dipped Pretzels Drizzled & decorated with white chocolate in school colors!
Rods 2 dozen minimum
We have a full line of cakes, cookies and pies, please ask to see our complete dessert menu!
Graduation Cakes
¼ sheet cake Serves up to 20
½ sheet cake Serves up to 40
¾ sheet cake with filling Serves up to 60
Full sheet cake Serves up to 100
Flavors: White, Chocolate, Marble, Yellow, Banana, Lemon, Strawberry.
***For extra fun, choose two flavors for your graduation cake!
Frostings: Our homemade Buttercream frosting is made with real butter, cream and imported vanilla, and is whipped until super fluffy!
Chocolate Frosting: We also do chocolate frosting for your chocolate lovers!
Suggestion:
Order two smaller cakes, one cake with High School colors and a second cake with College colors!
Other Special cakes: 9x13" cakes, up to 24 servings.
Mexican Pineapple Cake - A homemade yellow cake with crushed pineapple & pineapple chunks baked in, frosted with a cream cheese icing. Garnished with fresh strawberries and mint leaves.
Pink Fru-Fru Cake - A white cake marbled with strawerries. Frosted with our super fluffly Fru-Fru pink icing, (a whipped cream & cream cheese icing that is ultra light and fluffy) topped with whipped cream rosettes and fresh strawberries. Any message can be written on the cake.
White Fru-Fru Cake - Same as the pink Fru-Fru, but with white icing instead of pink.
Refreshing Punches
All punches come in a pretty punch bowl with acrylic punch cups, napkins and a beautiful ice ring.
One order serves up to 40 guests. Available by the order
Sparkling Raspberry Punch
Lemon Orange Celebration Punch
Pineapple Fizz Punch
Coffee Service
Coffee drinkers are usually at a minimum at open houses, so normally your home coffeemaker will suffice for those who ask for coffee. However, we will provide coffee pumps full of decaf and/or regular coffee, along with cream and sugar and coffee cups, if your guest list requires quantities of coffee. We use freshly ground Beaner's beans.
Ice Tea and Lemonade
Pitchers of ice tea or lemonade with fresh lemon slices and ice are nice and refreshing during open houses.
PRESENTATION:
Standard
For ease in safe food storage and clean-up, all of our trays of sandwiches and fruit and vegetable platters arrive on pretty marble-look disposable deli trays with dome lids (unless otherwise specified). Salads arrive in tins which may be set over ice, or may be transferred to your salad bowls.
Upgrade
For a more formal presentation we will present all foods on our beautiful service pieces and salad bowls. There is an additional fee for this service, which includes a return trip for us to pick up the dishes the day following your open house. We ask that all dishes be returned clean.
DISPOSABLE DISHES:
At no extra charge
Your open house comes complete with standard disposable dishes. Standard disposables include: foam-style dinner plates, mini foam cake plates, white plastic forks, dinner napkins and cocktail-size napkins in your school colors.
Best Quality Upgrade
Upgrade to heavy-duty plastic Solo-brand plates in school colors, along with clear forks, dinner and cocktail napkins in your school colors, and colored heavy duty small plates in school colors.

Your Open house foods will be prepared by our staff using the freshest,
Highest quality foods available.
We take great care to make sure everything is presented beautifully, using your school colors in our packaging and presentation wherever possible.
On delivery we will bring a menu or place cards to
Identify the foods you are serving.
Please have extra refrigerator space available to keep refills cold.
Be sure to have plenty of water bottles on ice for your guests!
Order by the Platter
All platters are presented on marble-look disposable deli trays with dome lids.
Vegetable Platter Seasonal vegetable assortment with your choice of dips:
BLT Dip Fresh Dill Dip Spinach Dip with Bread Bowl
Small 15-30 people
Medium 30-50 people
Large 50-75 people
Fruit Platter Display of fresh season fruits including pineapple, melons, berries & grapes
Small 15-30 people
Medium 30-50 people
Large 50-75 people
Classic Cheese Tray Slices and cubes of Swiss, Cheddar, Pepper Jack & CoJack. Served with French Baguette Slices and Crackers
Small 15-30 people
Medium 30-50 people
Large 50-75 people
Exquisite Cheese Tray Wedges of Brie, Smokey cheese, Harvarti and other choice cheeses with fruit garnish, French baguette slices and fine crackers.
Serves up to 40 guests
Sandwich Platters
Chicken Salad with Dried Michigan Cherries on Mini Croissants
Silver Dollar Sandwiches with Turkey, Ham, Roast Beef & Cheese
Mini Croissants with Turkey, Ham, Roast Beef & Cheese
Mini Roll-up Sandwiches An assortment of flour tortillas rolled around turkey, ham or roast beef along with 2 cheeses, lettuce & tomato, cut into thirds.
Pricing and Policies
DEPOSIT:
A $100 deposit is required to hold your date, it is nonrefundable. The balance is due the day of the Open House.
Cancellation:
We appreciate any advance notice of cancellation. It Is mandatory that you cancel a full week in advance or you Will be charged for those foods already purchased.
Service Worker:
Personnel work at the rate of $20.00 per hour. She Will keep the party going without you having to take Time away
from your family and friends. She will also Clean up and the end of the party. Please Pay her directly. Gratuity is not
required, but is appreciated. 4 hour minimum.
Linens:
We will use white linens on the food and beverage tables, if You desire, at no charge, if we are doing a full set-up.
Delivery Fee:
There is a delivery fee on all deliveries,
Drop Off Delivery:
If you choose to have all of your foods provided on Disposable platters and dishes, there is no set-up fee.
Gratuity:
There is a gratuity fee, on food only.
Full Set-up:
If the use of chafers or our platters and dishes is required, a Set-up fee is incurred. The fee includes the cost of our
Returning the following day to pick up equipment. Please be Sure to return all dishes clean, we appreciate it very much!
Thank you for asking for asking for our assistance, we will work
with you in designing the Open
House that is perfect for you and
your family. Please let us know if
there is something you would like that is not on our menu. We look forward
to help make your
special day SPECIAL!